Hazards special online report, March 2015
Double trouble on relative risk for occupational diseases
For seven of the top 10 entries on the official UK occupational cancer risk ranking, you can forget about government payouts. Professor Andy Watterson and Hazards editor Rory O'Neill argue that an unjust state compensation scheme means most conditions, including breast cancers linked to shiftwork, will never overcome an arbitrary double-the-risk qualification hurdle and call for reform of this ailing system.
The government's workplace compensation scheme is an unholy mess. Only a tiny proportion of those made sick by their work is in with a sniff.
Women almost entirely miss out, with a government equality impact assessment from 2011 finding almost four out of five claims (78 per cent) to the state industrial injuries and diseases benefit scheme were from men.  And of 1,150 occupational deafness claimants in the years from 2006 to 2011, none were women.


MISSING, INACTION  The top occupational cancer in women, breast cancer caused by shiftwork, isn't on the state prescribed disease list. Each year, according to HSE, around 2,000 women develop breast cancer as result of working shifts. Not one is compensated. Asbestos related ovarian cancer, the most common gynaecological cancer in UK women, is also missing, despite having IARC's top cancer risk ranking. It is also absent from HSE's occupational cancer body count. HSE's June 2012 cancer burdens calculation didn't take account of IARC's January 2012 report establishing the rock solid occupational association between ovarian cancer and asbestos exposure.
How did the system get so unfair? The Industrial Injuries Disablement Benefit (IIDB) scheme excludes many conditions and those that are covered tend to be subject to claim barring disability thresholds, minimum exposure times or job restrictions. For occupational deafness you have to have worked in a very restricted group of male-dominated jobs for at least a decade and be stone deaf in your good ear.
Occupational cancer is a particularly grievous example. Health and Safety Executive (HSE) cancer burdens research indicates there are almost 13,600 new cases of occupational cancer each year, with related HSE reports acknowledging this is a 'conservative' estimate. In 2012, the IIDB scheme compensated just 2,600. In a system based on a list of government "prescribed diseases" recommended by the Industrial Injuries Advisory Council (IIAC), over 80 per cent miss out.
Take out asbestos-related cancers, and the rest – the majority– attracted just 90 payouts from the state compensation scheme. For slamdunk occupational cancers related to anything other than asbestos, the chance of an IIDB payout is only 1 per cent. Bladder cancer and silica-related lung cancers trail in as the next common IIDB recognised cancers, with just 30 cases of each compensated. HSE tells us 550 develop bladder cancer and 907 silica related lung cancer each year.
For seven out of the Health and Safety Executive's top 10 occupational cancer 'priorities for prevention' you can forget entirely about government payouts.  Diesel exhaust or painting-related lung or bladder cancer aren't on the prescribed disease list, neither is welding-related lung cancer. Skin cancer caused by solar radiation exposure, a known problem in outdoor workers and pilots, is also missing.


CANCER COUNT  HSE estimates nearly 1,000 workers develop silica related lung cancer each year; only about 30 get prescribed disease payouts. But this worker is also exposed to diesel exhaust and other carcinogens that don't even appear on the government approved list.
The top occupational cancer in women, breast cancer caused by shiftwork, is another telling absentee. Each year, according to HSE, 2,000 women develop breast cancer as result of working shifts. Not one is compensated.
HSE's top 10 priority occupational cancer causes are each linked to between one and four cancer types, making 17 in total. Of these, just three – lung cancer and mesothelioma in asbestos exposed workers, and lung cancer in silica exposure workers – are eligible for prescribed industrial disease payouts [table 1].
For many workers, the picture is more complicated still. Construction workers can be exposed to several carcinogens each and every day – silica, diesel exhaust, asbestos, paint fumes, wood dust. IIAC has no system to recognise elevated risks that come with multiple, possibly all contributory, exposures on the job.
IIAC though doesn't see it that way. A March 2015 IIAC report, Presumption that a disease is due to the nature of employment, maintains "the Scheme has a certain inbuilt generosity to claimants."
TABLE 1
IIAC'S GAPING CANCER OMISSIONS

Top 10 cancer prevention priority ranking [HSE 2012]

Is the related cancer [HSE]

a prescribed disease? [DWP/IIDB]

Asbestos

Mesothelioma [yes]; lung [yes]; larynx [no]; stomach [no]

Silica

Lung [yes]

Shiftwork

Breast [no]

Welding

Lung [no]

Painting

Lung [no]; bladder [no]

Diesel exhaust emissions

Lung [no]; bladder [no]

Solar radiation

Non melanoma skin cancer [no]

PAHs – coal tar and pitches

Non melanoma skin cancer [no]

Tetrachloroethylene

Cervix [no]; Non-Hodgkin's lymphoma [no]; oesophagus [no]

Radon

Lung [no]
The case of cancer
When it comes to occupational cancer, the UK is backwards on prevention and recognition of real-life, flesh and blood cases. In most instances, to qualify for state occupational cancer benefits the Industrial Injuries Advisory Council dictates your condition must meet a relative risk (RR) threshold showing it is at least twice as common in your job as in the general population.
That is some hike. It is a barrier to 'prescribed industrial disease' status most uncontentious causes of occupational cancer won't surmount. Even asbestos doesn't escape the double risk effect. Across Europe 10 asbestos-related cancers are recognised; in the UK only two, lung cancer and mesothelioma, are prescribed. And it seems IIAC is content to see workers with eight of the 10 asbestos related cancers continue to miss out.
In February 2015, following a request from the Asbestos Victims Support Groups' Forum, IIAC announced the findings of its review of laryngeal cancer and ovarian cancer. The forum's referral to IIAC was prompted by the publication in January 2012 of an International Agency for Research on Cancer (IARC) monograph that concluded "there is sufficient evidence in humans that asbestos causes mesothelioma and cancer of the lung, larynx, and ovary."

While accepting the asbestos and laryngeal cancer association, IIAC – the body charged with advising the government on prescription of diseases - noted "the evidence of a doubling of risk of laryngeal cancer associated with asbestos exposure remains inconsistent… the Council continues to believe that the evidence is not sufficiently robust, compelling and detailed to recommend prescription." Cancer of the larynx caused by asbestos is already recognised for state compensation payouts in countries including Germany, France, Denmark and Italy.
Prescription would not have broken the bank – HSE estimates there are three cases of cancer of the larynx each year. But because the evidence suggests this is around but not definitely above IIAC's arbitrary double risk benchmark, they get their cancers but not their industrial injuries payout.
IIAC employed a different get-out clause to exclude ovarian cancer, the most common gynaecological cancer in UK women. IIAC accepted "that exposures to asbestos probably increase the risk of ovarian cancer and may do so by more than two-fold if very high," but concluded as it couldn't define the circumstances of sufficiently "severe exposures" it "does not therefore recommend prescription for cancer of the ovary in relation to asbestos exposure."
At a lower exposure benchmark, both cancers may have been prescribed, and sufferers compensated. Most scientists and clinicians, especially epidemiologists and even some members of the IIAC, concede the supposed scientific double relative risk approach is really no more than a political cut off.
DIESEL FOG  The Health and Safety Executive (HSE) has listed diesel fume emissions as one of its top 10 priority carcinogens because of its links to lung and bladder cancer. HSE estimates over 100,000 workers are exposed and 652 die from related cancers each year. Workers have received payouts in Canada and the USA. Studies have shown the higher your dose, the higher the risk – and that can be very high. But diesel exhaust related cancers are not something the Industrial Injuries Advisory Council (IIAC) has as yet seen fit to recommend to the IIDB prescribed disease list. [more]
The end result is that of the 24 cancer sites or types identified by HSE, for over half (13) there is no IIDB prescription and for a quarter more (6) only some of the HSE recognised causes are prescribed [table 2]. For occupational lung cancer, for example, HSE recognises 21 associations, IIAC just eight. For bladder cancer, HSE lists eight jobs or exposures, IIAC two.
But that is not the end of the story – restrictions based on job title and duration and circumstance of exposure mean that for non-asbestos related occupational cancers the chances you will receive a payout from the government scheme are vanishingly small anyway. Fewer than 100 receive IIDB payouts each year; HSE says in any year there are over 9,000 new cases of non-asbestos related occupational cancers.


TABLE 2
A PRESCRIPTION FOR INACTION

HSE occupational cancer
causes and associations

Occupational cancers and causes and associations recognised by IIAC for prescription and added to the IIDB list

Bladder

aromatic amines, diesel engine exhaust, hairdressers and barbers, mineral oils, polycyclic aromatic hydrocarbons, painters

Bladder

Various aromatic amines, coal tar pitch volatiles produced in aluminium smelting involving the Soderberg process

Bone

ionising radiation

Bone

Electromagnetic or ionising radiation

Brain

inorganic lead, non-arsenical insecticides, petroleum refining

Brain

Nothing prescribed

Breast

flight personnel, shiftwork

Breast

Electromagnetic or ionising radiation

Cervix

tetrachloroethylene

Cervix

Nothing prescribed

Kidney

trichloroethylene

Kidney

Nothing prescribed

Larynx

asbestos, rubber industry, strong inorganic acid mists containing sulphuric acid

Larynx

Nothing prescribed

Leukaemia

benzene, 1,3-butadiene, ethylene oxide, formaldhyde, ionising radiation, non-arsenical insecticides

Leukaemia

benzene, electromagnetic or ionising radiation

Liver

ionising radiation, trichloroethylene, vinyl chloride

Liver

vinyl chloride

Lung

arsenic, asbestos, beryllium, cadmium, chromium VI, cobalt, diesel engine exhaust, environmental tobacco smoke, inorganic lead, ionising radiation, mineral oils, nickel, polycyclic aromatic hydrocarbons, painters, radon, silica, steel foundry workers, strong inorganic acid mists containing sulphuric acid, 2,3,7,8-tetrachlorodibenzodioxin (TCDD), tin miners, welders



Lung

arsenic, asbestos, nickel, silica, tin miners, exposure to bis (chloromethyl) ether produced during the manufacture of chloromethyl methyl ether, exposure to zinc chromate, calcium chromate or strontium chromate in their pure forms, coke oven work

Lympho­haematopoietic

1,3-butadiene

Lympho­haematopoietic

Nothing prescribed

Melanoma (eye)

welding, ultra violet light

Melanoma (eye)

Nothing prescribed

Mesothelioma

asbestos

Mesothelioma

asbestos

Multiple myeloma

non-arsenical insecticides

Multiple myeloma

Nothing prescribed

Nasopharynx

wood dust, formaldehyde

Nasopharynx

wood dust

Non-Hodgkin's lymphoma (NHL)

hairdressers and barbers, non-arsenical insecticides, TCDD, tetrachloroethylene, trichloroethylene

Non-Hodgkin's lymphoma (NHL)

Nothing prescribed

Non melanoma skin cancer (NMSC)

solar radiation, mineral oils, polycyclic aromatic hydrocarbons (coal tars and pitches)

Non melanoma skin cancer (NMSC)

arsenic or arsenic compounds, mineral oils, coal tar, pitch, bitumen, soot

Oesophagus

soots, tetrachloroethylene

Oesophagus

Nothing prescribed

Ovary

hairdressers and barbers

Ovary

Nothing prescribed

Pancreas

acrylamide

Pancreas

Nothing prescribed

Sinonasal

chromium VI, formaldehyde, leather dust mineral oils, nickel, wood dust

Sinonasal

the manufacture of inorganic chromates or work in hexavalent chrome plating, footwear made wholly or partly of leather or fibreboard, nickel

Soft tissue sarcoma (STS)

TCDD

Soft tissue sarcoma (STS)

Nothing prescribed

Stomach

asbestos, inorganic lead, painters, rubber workers

Stomach

Nothing prescribed

Testis

not on HSE's list

Testis

electromagnetic or ionising radiation

Thyroid

ionising radiation

Thyroid

electromagnetic or ionising radiation

Sources

The burden of occupational cancer in Great Britain: Overview report, RR931, HSE, 2012.

List of diseases covered by Industrial Injuries Disablement Benefit, DWP.
      

Who's afraid of IIAC?
You would expect the UK government to make full use of research from authoritative and relatively well-resourced bodies such as the International Agency for Research on Cancer (IARC). IARC's ranking of occupational carcinogens is considered as definitive as it gets.
When IARC indicated in 2007 it would list night shiftwork as a 2A (probable human) carcinogen, Denmark reacted and by 2009 was compensating women with related breast cancers. The UK, though, appeared to kick the matter into touch. HSE instead said it would draw on UK research findings for a project that has yet to report.
The Industrial Injuries Advisory Council (IIAC) plays a crucial role in the process for prescribing - listing for state compensation under the Industrial Injuries Disablement Benefit scheme -  occupational diseases in the UK. It was set up to offer independent advice to government on prescribing occupational diseases and injuries or revising earlier IIAC prescriptions.
IIAC's advice and continued existence has never been challenged by successive governments. Nor have a series of triennial reviews, a system which has can recommend 'sunsetting' of agencies. IIAC's role is so uncontentious in the government's eyes, in January 2015 it announced a quickie light touch triennial review chaired by DWP insiders and with a breakneck, two weeks only consultation period.
IIAC reviews, research and position papers primarily look at diseases and injuries after a referral, sometimes from HSE, sometimes from an advocacy group or from other interested parties. On occasions it has carried out 'horizon scanning exercises' to see if it has missed occupational diseases listed or prescribed elsewhere in the world.
Nevertheless there remains a huge mismatch between the relatively small UK list of prescribed occupational diseases and those listed globally. Each country may have a different list and use different standards to prescribe these diseases and these disparities point to major problems with the development and application of means to assess data about diseases.
IIAC reviews, for example its 2013 chloracne review, spell out that it is required to follow a statutory process. This notes IIAC can only propose the prescription of occupational diseases if "there is a) a recognised risk to workers in an occupation and b) the link between disease and occupation can be established or reasonably presumed in the individual case. Where the clinical features of a case are not specific to occupation, the Council looks for evidence of work causation 'on the balance of probabilities'. However, in some circumstances attribution is possible on the basis of specific clinical features of the disease, and more rarely the disease only arises from occupation or specific occupational activities.
"One recent example in which the Council recommended prescription on the basis of clinical features of the disease is bronchiolitis obliterans due to diacetyl, or closely related food flavouring."
The bronchiolitis obliterans case is instructive. IIAC only considered the condition after extensive related litigation in the US, with over 100 cases already settled. The IIAC report recommending prescription came after Hazards revealed in 2008 a young worker in the UK had also had his lungs destroyed by the disabling and sometimes fatal condition. By this time, at least three of the US victims were dead and many others were requiring lung transplants.
IIAC noted the condition was "rare" so "an occupational cause can be strongly presumed." Most occupational diseases are also common in the general population – lung cancer and chronic obstructive pulmonary disease, for example –
so this presumptive shortcut to payouts doesn't apply, opening the way for arbitrary relative risk calculations.
When common conditions are also common causes of occupational cancer, then IIAC's rules can mean hundreds miss out each year. HSE estimates that 695 people a year develop usually deadly lung cancers linked to diesel engine exhaust. A further 106 develop related bladder cancers. None of these victims are eligible for IIDB compensation.
HSE says 15 carcinogens on its occupational cancer list each contribute over 100 cancer registrations each year. Whether it is the 2,000 or so breast cancer cases in shiftworkers, or the 440 lung, bladder and stomach cancer cases in painters, IIAC's not-fit-for-purpose processes guarantee thousands lose out each year.
Removing individual proof from assessments means the IIAC-preferred system is not based on science, it is based on chance. A worker grossly exposed to asbestos for decades and developing ovarian cancer, for example, may have a cancer that with near certainty is the result of those exposures, despite the evidence for a doubling of risk not satisfying IIAC. IIAC hasn't opted for a fairer, more scientific process, it has opted for a disease code lottery.
More likely than not wrong
This analysis establishes a huge mismatch between the relatively small UK list of prescribed occupational diseases and those listed globally. The UK system appears to give undue weight to the self-imposed requirement for several studies showing a doubling of the relative risk. 
IIAC chair Professor Keith Palmer told a June 2014 public meeting: "IIAC's task is to determine whether there is good evidence that the risk of a particular disease is more than doubled in a group with defined occupational exposure. If the answer to this question is yes, then IIAC would recommend that the disease is prescribed with the intention that the exposure is presumed to have caused the disease in an exposed worker on the basis of the defined group's probability."
Many other countries and international agencies are not locked in to the double bind. And there is no reason the UK should be.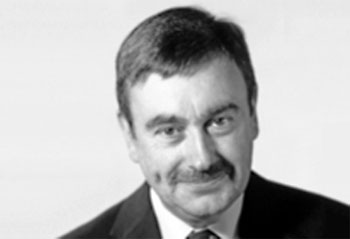 A WOBBLY CHAIR ARGUMENT

At a June 2014 public meeting of IIAC in Edinburgh, IIAC chair Professor Keith Palmer was asked about the rationale for double the relative risk. He responded: "Occupational compensation schemes in other countries are based on a range of different methods. Some provide compensation for claimants where there is any accepted excess risk of a disease from an exposure and awards are based on a sliding scale with higher amounts for greater risks and vice versa. Other schemes rely on expert assessments in the individual case.
"However, where non-occupational diseases are clinically indistinguishable from occupational diseases this is particularly challenging and even the opinion of experts may not be grounded in science. IIAC's approach is a reasonable approach to fulfilling the Council's legal requirements for prescription where the framework is based upon the legally recognised concept of 'more likely than not'."
The approach by design excludes even common occupational cancers. And a case that might, by any reasonable assessment, be almost certainly occupational with no other known risk factors would be treated by Palmer's logic as 'more unlikely than not' if overall workers with that exposure fell just short of the double relative risk threshold.
Nowhere in the UK law that deals with prescription, the Social Security Contributions and Benefits Act, is there mention of any doubling of relative risk requirement, just a stipulation that the risk "is substantially greater than the risk to the general population, and the link between the disease and the occupation can be established in each individual case or presumed with reasonable certainty." 
So, who decides precisely what is 'substantially greater' and what level of certainty is 'reasonable'? The International Labour Organisation (ILO) believes the listing of occupational diseases is simply an 'inexact science'. Jukka Takala, former head of ILO's Safework division, commented: "If you expect a risk ratio of greater than 2, it means that the attributable fraction for those exposed is 50 per cent and practically only mesotheliomas are covered. Half or more of even lung cancers 'disappear' from compensations statistics, and we accept that out of the 2 million plus fatal work-related diseases only a tiny fraction would be ever compensated."
The 'IIAC says no' rule of thumb comes with its own rationale, elements of which make sense if you remove the double risk trump card that makes those elements largely irrelevant.
The legal requirements for disease prescription, used by IIAC in its recommendations and specified by the 1992 Act, also states that the Secretary of State may prescribe a disease where s/he is satisfied that the disease:

a) ought to be treated, having regard to its causes and incidence and any other relevant considerations, as a risk of the occupation and not as a risk common to all persons; and

b) is such that, in the absence of special circumstances, the attribution of particular cases to the nature of the employment can be established or presumed with reasonable certainty.
IIAC's process starts with a quest for a "workable definition of the disease". The Council then searches for practical ways to show in individual cases that the disease can be attributed to occupational exposure with reasonable confidence. In IIAC's hands, reasonable confidence translates to a balance of probabilities approach, based on available evidence in the scientific literature. Again other countries and compensation agencies operate with a different understanding of reasonable certainty to the UK. 
In a 2014 paper, Presumption that a disease is due to the nature of employment: coverage and time rules, IIAC defined relative risk as: "A measure of the strength of association between exposure and disease. RR is the ratio of the risk of disease in one group to that in another. Often the first group is exposed and the second unexposed or less exposed. A value greater than 1.0 indicates a positive association between exposure and disease. (This may be causal, or have other explanations, such as bias, chance or confounding.)"
And IIAC in its command, review and position papers has found many positive associations between workers' exposures and diseases. But it has often – usually – found reasons, including the self-imposed double the risk bar, to rule out disease prescription.
Despite this, IIAC chair Keith Palmer maintains: "IIAC's approach is a reasonable approach to fulfilling the Council's legal requirements for prescription where the framework is based upon the legally recognised concept of 'more likely than not'."
But this is opinion – and scientifically and legally suspect opinion at that – and not fact. And it is a far from reasonable approach that has long been exposed as dangerously flawed.
Richard Clapp and David Ozonoff, writing in 2004 in the American Journal of Law and Medicine, noted: "To an epidemiologist using generally accepted methods of epidemiological analysis, however, a RR of 2.0 or more is not necessary in order to show that a causal link is 'more likely than not' present in the study population.
"In our experience as epidemiologists who participate in the legal process as experts, some attorneys maintain and some courts believe that a RR of 2.0 is needed before one can conclude from an epidemiological study that the outcome was 'more likely than not' due to the exposure. The arithmetic basis of this proposition would seem quite transparent, but like many things in the subtle and complex science, there are sound and accepted reasons why this argument is not valid. The reasons are both technical and ethical."
They note that the relative risks across a "usually hetrogenous" study group could mask much higher and genuine occupational risks in someone without few or none of other risk factors present in the group, leading to "a serious under-estimate of the effects of his or her exposure." They add: "Without a specification of the underlying causation model, which in almost all cases is insufficiently known to allow an accurate calculation, or even any calculation, of the fraction of cases due to exposure, the doubling of the RR… is useless as a criterion for evidentiary admissibility."
Sander Greenland, in the title of a 1999 paper in the American Journal of Public Health, described the doubling of risk requirement deemed "reasonable" by IIAC's Keith Palmer as "a methodologic error that has become a social problem."
"The first problem is that the probability of causation cannot be computed solely from the relative risk. In particular, when exposure accelerates the time of disease occurrence, the standard epidemiological estimates of probability of causation will tend to underestimate that probability. The second problem is that the exposure dose at which the probability of causation exceeds 50 per cent (the point at which exposure causation is more likely than not) may fall well below the 'doubling dose' (the dose at which the incidence of disease is doubled)."
Nowhere do the laws or processes governing IIAC's deliberations specify, where epidemiological studies are used, that the relative risk must be doubled before prescription can occur. It is just a piece of IIAC folklore, introduced unprompted and unchallenged.
It is a dubious decision embedded in IIAC's approach and publications; edge over the line and you are in, fall just short and you are out. IIAC reasserts its attachment to the double risk approach in a March 2015 command paper. "Nowadays, prescription for such diseases involves identifying the occupational circumstances in which the average risk of disease is increased by a factor of two or more".
But IIAC's rationale falls apart when it is overlaid by the use of distinctly vague and wholly unscientific judgments. It refers to 'very high relative risks' and 'high relative risks' for example when referring to the same data with reference to nasal cancers, or cites an inability 'to define circumstances of 'severe' exposure' when considering prescription of ovary cancers linked to asbestos. These are all relative terms. When it comes to a methodology for a scientific determination of the extent of risk, they are pretty meaningless.
Matters are further complicated in terms of the length of exposure, the level of exposure and the latency periods which IIAC has used. This may mean exposed UK workers are not compensated for the diseases when other countries do compensate, for example on leukaemia caused by benzene or bladder cancer due to exposure to aromatic amines.
So how does the IIAC record on assessing occupational diseases for prescription look over the last ten years? Over that period, IIAC has conducted 15 reviews, considering 17 different conditions or circumstances, for prescription [table 3]. Just over a third (six) resulted in a positive recommendation. IIAC was never the first to act; in each case accepted, it was playing catch-up with other countries who already recognised the condition under their system.
In some cases IIAC has clearly taken decisions based on clinical features and not epidemiological and toxicological evidence, for example the 2008 assessment of bronchiolitis obliterans due to diacetyl or closely related food flavourings. But in general IIAC opts without explanation of its choice for a double risk assessment, a benchmark so higher most genuine and undisputed cases of occupational diseases will be ruled out.
The end result is that IIAC lags many years behind several other nations in its determinations on several conditions and sometimes has yet to act all. It took a quarter of a century for IIAC to get round to its positive reassessment of the evidence on coke oven workers, a delay which saw a working generation die uncompensated.


TABLE 3
THE COUNCIL THAT LIKES TO SAY NO

Examples of diseases where links with occupation are accepted but not compensated (nc) or accepted after other countries already list the occupational disease (al), based on IIAC Command and Position papers, 2006-2015 (all Command unless stated otherwise)

Disease

[Report year]

Relative risks cited

Reasons for rejecting IIAC listing or belatedly accepting listing

Cancers of the larynx or ovary and work with asbestos

(Larynx al, ovary nc)

(info note)

[2015]

Larynx: IIAC noted "the evidence of a doubling of risk of laryngeal cancer associated with asbestos exposure remains inconsistent."

Ovary: IIAC accepted "that exposures to asbestos probably increase the risk of ovarian cancer and may do so by more than two-fold if very high."

Rejected.  "…the Council continues to believe that the evidence is not sufficiently robust, compelling and detailed to recommend prescription."

Rejected. IIAC couldn't define the circumstances of sufficiently "severe exposures" so it "does not therefore recommend prescription for cancer of the ovary in relation to asbestos exposure."

Hazards note: Both cancers are recognised by IARC as proven asbestos-related occupational conditions.


Work as a drycleaner and cancer of the oesophagus and cervix (nc) (position)

[2014]

For oesophagus, some studies showed RRx2 – one had 2.15 RR but with very small numbers; a bigger one had 2.2 and another 6.8.
For cervical cancer, studies at RR1.34 based on 129 cancers and RR1.6 were noted

Rejected. IIAC found some evidence of increased risks for some groups in some settings but there was insufficient evidence. Noted confounders. 

Hazards note: IARC in 1995 listed drycleaning work as a possible human carcinogen. A US National Institute of Occupational Safety and Health (NIOSH) study of 1,708 people in the industry found a RR for cervical cancer of 6.4 and for oesophageal cancer of 5.7. Other studies by NCI found excess bladder, oesophageal, and cervical cancer deaths among groups of drycleaning workers recognized the risk of cervical cancer for female drycleaners and recommended annual testing to check for the development of cancer.]

[2013]

Accepted. EU and ILO listed; late IIAC review. Disease accepted by IIAC on the basis of clinical features and work association.

Shift working and breast cancer

[al, Denmark for breast cancer and night shift workers]

(position)

[2013]

Evidence examined by  IIAC noted some studies, some very small, showing ORs of 2.48,  3.9,  1.4.

Rejected. IIAC accepted there was evidence suggesting 'the possibility of a moderately elevated risk of breast cancer associated with prolonged (more than 20 years) night work' but insufficient evidence to act. The Danish government compensates women on the basis of much of the same epidemiological evidence.

Lung cancer in coke oven workers (al)

[2011]

US RRs in 1960s studies ranged from 1.7 to 2.48 and over 3.02 in 1970s studies. A  UK 1991 study revealed doubling of RR for some workers

Accepted. In 1986 the disease was recognised by IIAC as occupational but rejected from prescription as UK studies showed lower RR estimates until recently when they were more than double. Oddly IIAC does not reference its earlier report that rejected prescription but simply notes "when the Council originally considered this subject the evidence base was limited to the early results of one US based study (the Pittsburgh study) and two UK based studies, which excluded the later follow-up of the Hurley et al. study reported in 1991. Neither of the UK studies suggested that risks were as much as doubled.  The Council considered that in these circumstances prescription could not be justified". IIAC in 2011 accepted doubling of RR.

Osteoarthritis of the knee in carpet fitters and carpet and floor layers (al)

[2010]

Carpet fitters

Construction workers

Accepted. IIAC accepted the evidence for carpet fitters.

Rejected. IIAC said there was insufficient evidence to support prescription for other groups of construction workers because of 'sparse and far from compelling evidence'. For IIAC "risks of knee OA among woodworkers were more than doubled in the study by Jarvholm et al… and those of chronic knee pain increased more than four-fold in the community survey by O'Reilly et al but no other evidence was found on risks of OA in this occupation. The case for prescription for carpenters is not considered sufficient, given the current balance of evidence". Studies of builders did show double relative risks but IIAC found problems with job titles.

Occupational Cancer Risks in Commercial Painters

(review paper)

[2010]

The reviewers found the literature "dominated by case-control studies. There is a well- understood potential for bias."

Rejected. "The overall cohort findings suggest, however, that painters do not suffer from discernible excess risks for leukaemia but that they may well suffer from occupational cancer risks for lung cancer and bladder cancer. It is not possible to identify a group, either by type of painting or by duration of painting that suffers a doubling of risk."

Hazards note: Work is a painter is accepted by IARC as a proven cause of lung and bladder cancers.

Beryllium and lung cancer (position)

[2009]

Rejected. IIAC found relevant

data but only in a few cohorts suggested an increased risk of lung cancer following beryllium exposure but 'generally less than a doubling of risk'. Although one study did reveal more than a doubling of the risk.

Hazards note: NIOSH CDC researchers in 2011 stated that beryllium workers had a 17 per cent higher risk of lung cancer than the general population (545 to 466 expected) and risks increased with exposure. They did not think increase was related to smoking. ILO in 2010 listed beryllium as a cause of cancer in workers as have the French authorities and IARC (Eurogip 2010:7)

Laryngeal cancer and asbestos exposure (position)

[2008]

IIAC looked at a range of studies including reviews. Some showed the combined relative risk (RR), derived from all the cohort studies, was 1.40 and that from case-control studies was 1.43. Meta-analyses found a combined RR for 18 cohort studies of 1.57 and a combined RR for 9 case-control studies of 1.37.

Rejected. IIAC found data from a minority of cohort studies "suggested that the risk might be doubled in those with at least 20 years of exposure. However, where increased risks were demonstrated, these tended to occur in historical cohorts and included workers whose first exposure had occurred more than 40 years previously. Combined analysis of those in the highest exposure groups (defined in a variety of ways), carried out by the NAS reviewers, yielded an RR greater than 2.0. However, confidence in the data from the cohort studies is weakened by the absence of a full adjustment for smoking and alcohol consumption".

IIAC "concluded that the current literature does not provide strong, consistent evidence of a doubling of risk associated with asbestos exposure and is therefore not sufficiently robust to recommend prescription".

And Food Flavouring Agents (al)

[2008]

2002 US study showed respiratory symptoms in exposed groups over double the prevalence to a reference group.

IIAC concluded "the case for prescription in bronchiolitis obliterans can be made on the basis of specific clinical features."

Accepted. IIAC noted: "In May 2000, the National Institute of Occupational Safety and Health (NIOSH) in USA was alerted to eight cases of severe airways obstruction in workers from a microwave popcorn factory". HSE only drew IIAC attention to this disease in 2007. Added to the IIDB list.

Chronic obstructive pulmonary disease

(COPD) – chronic bronchitis and emphysema (al &nc). [2007]

IIAC used a review with double the risk to confirm prescription for surface coal miners. For the other sectors it found evidence was lacking, (often IIAC did not cite any RRs from studies) or insufficient.

Rejected. IIAC review was announced in 2003. It included coal, welding, cotton, grain and silica. "For none of these however, did the scientific literature provide evidence for a doubling of risk of an FEV1 loss of 1 litre (L) in those working in well-defined circumstances of exposure".

cancer due to exposure to wood dust (al)

[2007]

Disease was prescribed

Accepted. Raised by a former member of IIAC in 2006. A large pooled analysis of five furniture-makers in 1995 had already shown more than double the risk.

Extrinsic Allergic Alveolitis due to mists from metal working fluids (al)

[2006]

Association with MWF first described in 1995. No reference by IIAC to relative risk for this prescription

Accepted. In 2005 raised by trade union representatives on IIAC. IIAC "recommended prescription on the basis of clinical features of the disease".

Work-related upper limb disorders (nc for epicondylitis,

shoulder tendonitis, repetitive strain injury or fibromyalgia)

[2006]

Rejected. IIAC found there was a lack of research on the relation between fibromyalgia and occupational activity and so could not recommend prescription. For RSI it found criteria for diagnosis made prescription problematic.

Occupational voice loss (position )

[2006]

Rejected. IIAC noted various causes of voice loss and also that there was a lack of 'good quality epidemiological data to indicate a doubling of risk' so evidence was insufficient to meet the prescribing requirement
Uncivil action
In the courts, civil claims are settled on the basis of the balance of probabilities, rather than the criminal law proof of beyond reasonable doubt. So on paper it would seem that occupational disease civil damages claims would be relatively easy to pursue. However, the law draws on evidence, precedents and an interpretation of 'scientific' arguments.  This has seen the balance of probabilities test somehow morph into an IIDB-style double the risk requirement for conditions otherwise accepted to be caused by the job.
Lawyers for occupational disease plaintiffs must show "their occupational exposures have more than doubled their risk of contracting the disease", according to 'Double or nothing', a 2013 paper in the New Law Journal.  Author Robert O'Leary, examining the hurdles facing workers in the South Wales Phurnacite smokeless fuel plant occupational cancer litigation in which he acted for the defendant, added "merely proving a material increase in risk below that threshold is insufficient to discharge the burden of proof."
Proof alone isn't sufficient proof, as long as RRx2 remains unchallenged. Why 2x is chosen and not 1.5 or 1.3 or 1.1 is never explained with any conviction in legal or scientific terms. It can't be; it is a cut-off of convenience designed to give as many victims as possible a big fat zero. RRx2 might not deliver justice but it does deliver savings for some – either short-term costs to the state, or liability costs to employers and their insurers.
For the rest of us it is a lose-lose. It hurts families and communities. Cost-shifting by employers sees the public purse pick up health care and welfare costs (Hazards 106). And people die, with more to follow.  As long as cases are neither recognised nor counted, any pressure for prevention dissipates.  
US industrial disease lawyer Steven Kazan commented: "Doubling risk is not the appropriate standard especially in multifactorial causation diseases." Texas courts had followed the RRx2 rule, but this remained "a minority view", he said.
Kazan and the rest of the US tort system outside of Texas judge each case on its merits – and a doubling of risk doesn't come in to it. "The general US rule is that a plaintiff must show that a particular set of exposures (eg., the exposures to a defendant's product [for example, asbestos]) was 'a substantial factor' in contributing to the plaintiff's aggregate dose of asbestos and thus in contributing to increasing the plaintiff's risk of contracting an asbestos-related disease," he explained.  
"In this context, 'substantial' does not connote 'large' or 'sizeable' - it means 'of substance,' ie., real, and not illusory or imaginary. Thus what constitutes a 'substantial' factor does not, and should not, depend on any mathematical formula like a 'doubling' of the risk. So, since all exposures contribute to total risk they all are responsible.
"Imagine five factories, each pouring carcinogens into a stream, and someone dying of cancer after drinking the water for 20 years. Do all factory owners escape responsibility by pointing to each other, or are they all responsible? We say yes; the 2x risk rule would say no."

Like Texas, the UK sticks with this peculiarly exacting level of proof, which infects both the prescribed disease and civil compensation systems. It means its occupational disease victims are more likely to be denied recognition and compensation than in other comparable nations, with prevention a knock-on casualty.
Seeding doubt
There is a further effect of an inflexible compensation/no compensation threshold like RRx2. It gives chemical companies and other vested interests the opportunity to seed scientific studies designed entirely to raise doubts about relative risks, or to cast doubt on the findings of studies identifying an association. Get the figure under the threshold, and your liabilities could be cut to zero.
IIAC is wedded to double risk approach and believes it has the scientific firepower to determine whether the evidence is "sufficiently robust." In a March 2015 paper that champions the balance-of-probabilities RRx2 approach over benefit-of-the-doubt rebuttal presumption, IIAC notes it "includes among its membership appropriately qualified, experienced, and professionally competent occupational epidemiologists and medical researchers equipped to make statistical assessments and dissect the strengths and weaknesses of complex biomedical reports, of which many are screened and assessed".
That's a big claim from a small organisation. While industry drives much of the research and lobbies and stacks the literature with written-to-order results, it may be that IIAC has neither the resources - IIAC's 2013/14 budget was just £48,000, a fraction of the amount needed to undertake a single credible study - nor the inclination to filter through the junk science.
Benzene is a case in point. Although IIAC concedes it causes leukaemia, this is the only related cancer on the prescribed list, with cancers like lymphoma and Non-Hodgkin's lymphoma omitted. They are not even on its radar.
A 2014 investigation by the US Center for Public Integrity (CPI) revealed a Shanghai Health Study underwritten by the biggest names in petrochemicals - British Petroleum (BP), Chevron, ConocoPhillips, ExxonMobil and Shell Chemical - and administered by the powerful American Petroleum Institute (API) industry lobby group, ran from 2000 to 2009 and purported to examine how benzene exposure affects workers' health.
It consisted of three inquiries: The first investigated the link between benzene and Non-Hodgkin's lymphoma as well as acute myeloid leukaemia, or AML; the second, progression of diseases caused by the chemical; and the third, the exposure level at which such biological markers as lower blood cell counts indicate benzene's toxicity.
According to CPI, "the study's outcome seemed to some like a foregone conclusion. Documents suggest oil companies set out to counter US government research tying benzene to more types of cancer and at lower exposure levels than previously known. They show how company executives and scientists plotted objectives and 'expected' results before the study began, banking on conclusions that would play down health hazards."
An API document from 2001 said the expected result of its Shanghai study included to "refute the allegation that Non-Hodgkin's lymphoma can be induced by benzene exposure."
The industry-backed study came on the heels of another study on benzene-exposed workers in Shanghai. The results of the US National Cancer Institute (NCI) study published in 1997 reinforced past research showing the chemical causes leukaemia, Richard Hayes, a former NCI epidemiologist and the study's lead author told CPI, but "what moved the science forward" were two findings: That workers with chronic benzene exposures had an increased risk of developing MDS [myelodysplastic syndrome] and Non-Hodgkin's lymphoma - ie., diseases other than leukaemia - and that such effects could be triggered by doses of the chemical as low as the official workplace exposure limit of 1ppm.
Lymphomas remain unrecognised by IIAC. For cancers including Non-Hodgkin's lymphoma, the industry continues its behind the scenes efforts to refute the risks, or to dispute or 'reanalyse' studies showing the risks exceed the double relative risk threshold which would open the industry to civil compensation liabilities and IIAC to the prospect of prescription.
In 2008 a team from the University of California Berkeley concluded in the journal Occupational and Environmental Medicine that high occupational exposures to benzene led to a relative risk of 2.26, and noted that the healthy worker effect and other "biases could mask an important association."
They noted: "The finding of elevated relative risks in studies of both benzene exposure and refinery work provides further evidence that benzene exposure causes NHL. In addition, the finding of increased relative risks after removing studies that included unexposed or lesser exposed workers in "exposed" cohorts, and increased relative risk estimates after adjusting for the healthy worker effect, suggest that effects of benzene on NHL might be missed in occupational studies if these biases are not accounted for."
It was the sort of news the petrochemical industry did not want people to hear. Scientists employed by Dow Chemicals and Shell were quickly charged with reanalysing the data and, in a 2009 letter to the same journal, concluded: "The re-analyzed evidence provides little if any support for an association between benzene exposure and NHL."
The Berkeley team unpicked the rebuttal and questioned the chemical industry team's interpretation of its own reanalysis, noting they "have produced additional evidence that benzene increases the overall risk of Non-Hodgkin's lymphoma in the available studies to date in a manner which is unlikely to be due to chance."
But the industry wasn't letting this one go, although a subsequent criticism wasn't so open about its backers.
The paper authored by Douglas Weed and published in the Annals of Epidemiology in May 2010, stated that because of a ''lack of consistency, weak associations, no evidence of dose-response, no effort to provide an assessment of biological plausibility, and no new epidemiological evidence'' the Berkeley team should not have concluded that the elevated relative risks identified provided "further evidence that benzene exposure causes NHL."
In a January 2011 response to Weed, published in the same journal, the Berkeley team said his paper "implies that our conclusion is wrong because it is inconsistent with the conclusions of some other reviews. Is this now a popularity contest, based simply on a tally of votes? Did all of these reviews quantitatively assess high exposures, the healthy worker effect, and all of the other aspects of causal inference we assessed? No, they did not. In fact, three provide fewer than four sentences on the subject of benzene and NHL, and four don't even include the word 'benzene' in the review at all."
They added: "The whole of Weed's article is devoted to criticizing our paper, although under the pretext of using our work as a 'case study'. Although we appreciate Weed's interest in our paper, his major points are either incomplete or incorrect."
Given Weed's paper was in its entirety dedicated to challenging the Berkeley research, which had identified evidence of a causal association between Non-Hodgkin's lymphoma (NHL) and benzene and between NHL and petroleum refinery work, it should have been more explicit about his funding sources, they said.
"We note that Weed's acknowledgement section states that financial support came from an innocent-sounding organization called the CONservation of Clean Air and Water in Europe (CONCAWE). Although not stated in Weed's article, CONCAWE was established by refinery companies and 'full membership is currently open to companies that own crude oil refining capacity'."
The website of Brussels-based CONCAWE notes: "Law making, based on sound science, requires a thorough understanding of many issues, such as the precise biological effects of potentially harmful substances, the actual levels of exposure to such substances to better understand perceived and real effects at very low exposures and the inherent uncertainties of population-based health and epidemiological research."
It is those 'uncertainties' that the oil industry has sought to seed and perpetuate. Paying for its own studies is one strategy; reanalysing critical studies is another. In Doubt is their product: How industry's assault on science threatens your health, author David Michaels notes the industry has known for decades that benzene causes cancer at low exposure levels, and has decades of experience clouding the scientific picture on these links to evade regulation and litigation.
The process prior to the industry conceding the leukaemia risk mirrored exactly that now employed on Non-Hodgkin's lymphoma.
According the Michaels: "Remember, they do not need to prove that no detrimental health effect occurs at low levels of benzene exposure. They only need to manufacture some uncertainty by raising questions about the accuracy and validity of the studies that do find an effect. Given such equal but opposite results, no definitive conclusion can be reached, no further regulation is warranted, and no verdict against the company can be entered."
Doubt is all that IIAC or the courts need to reject a cancer link; doubt is what the industry's captive science delivers. It seems IIAC is industry's unwitting patsy rather than a Council of its scientific stooges. Practically, though, it makes no difference – workers get nothing while nothing and no-one gets done.
The role of science
Governments, legislation, civil servants and policy effectively drive the UK prescribed industrial diseases scheme in terms of its scope, mechanisms, staffing and funding. In practice, because of the way the scheme operates, it restricts the number of diseases prescribed and, even where recommended, the process has delayed the prescription of others.
This will reduce government expenditure on the scheme even in the absence of any budget cap that could directly affect the number of diseases prescribed and the number of workers who can claim.
Science in terms of identifying what substances and processes cause occupational disease, in what ways, at what levels, over what periods of time informs the official decision-making process so toxicology, epidemiology, clinical medicine and occupational hygiene studies provide an evidence base for decision-making.
However, the whole process is, as ILO observed, an inexact science. Using the same data, scientists and government agencies across the world adopted differing schemes coming up with different lists of occupational diseases and different criteria for assessing workers. Several of those schemes would be much better at recognising occupational diseases for many UK workers. 
One defence of the scheme by IIAC's scientific and civil society members is that unless it is highly conservative in its risk estimates, then it will be discredited and governments will not use its reviews and findings. 
Another more substantial qualification is the lack of evidence that may exist where a disease is also prevalent in the wider community as well as the workplace. One former IIAC member admitted privately "the lack of funding for research into occupational illness is partly responsible for the difficulty in both identifying and compensating occupational diseases".
However, neither defence explains why other countries have recognised a raft of occupational diseases that the UK does not and why some countries have recognised other occupational diseases much earlier than in the UK and with less stringent conditions of exposure and shorter latency periods applying.
Statisticians may be reluctant to accept a relative risk of less than 3 in observational studies because of problems of bias. However disease prescription is not simply about statistics and IIAC is certainly guided on occasions primarily by clinical evidence so it is difficult to understand if a group of well-designed studies and suitable studies with RRs of for example around 1.5 appeared, why prescription would not follow. A rate of 1.5 is still a real association, with real victims, in some cases hundreds of them.
Further anomalies may emerge. Regulators in the UK have sometimes dismissed links between work and a disease on the basis of very small negative studies that they or their contractors have conducted when much larger studies have shown effects.
When small positive studies have also emerged elsewhere on a disease possibly related to work, these regulators have then dismissed such diseases. This would appear to show that factors other than 'good science' and epidemiology influence worker compensation for and recognition of work-related illnesses. The tendency is towards denial.
Nick Wikeley, in his 1993 book 'Compensation for industrial disease', observed it could be "argued that a combination of the nature of epidemiology as a science and the Council's innate conservatism result in a highly restrictive reading of the prescription test."
IIAC can know the evidence proves a real cancer risk, but it can allow its unjust rules to deny justice to the genuine victims for decades. A late decision can't deliver justice beyond the grave – as the case of coke oven workers in the UK shows, justice delayed is justice denied.
It took until September 2011 for IIAC to recommend adding lung cancer in coke oven workers to the list of prescribed industrial diseases, a quarter of a century after it had refused to do. The recommendation was accepted by government, and added to the listing of prescribed disease D10, primary carcinoma of the lung. Few people with lung cancer survive five years. Their conditions were just as work-related at the time of the 1986 review, it's just IIAC's systems were loaded against recognition.
It's not that there wasn't evidence. In 1994 the global cancer research agency IARC warned that exposures to carcinogens at work, including on coke ovens, could spur a 'toxic epidemic' caused by the jobs that had long since shifted from developed nations like the UK to poorer nations. A decade earlier IARC had found higher rates of lung cancer – 1.5 to 2.5 times higher – in many foundry jobs.
IIAC's 2011 report noted: "The Council recommends that lung cancer associated with (i) at least five years in total of work at the top of a coke oven or (ii) at least 15 years in total of coke oven work, should be added to the list of prescribed diseases. For workers who move between these coke oven jobs, and whose employment in top oven work amounts to less than five years in total, we recommend that each year of top oven work be counted as contributing three years towards the greater target of 15 years, as set out in further detail in our report."
By then though, most of the steel works, their coke ovens and the jobs that went with them were long gone. It is possible to claim; it's just scarcely anyone exposed in the UK survived long enough for IIAC to tell them.
It's political, stupid
The plight of those with occupational diseases should not be isolated from the bigger picture that determines what happens to these victims. Governments and employers decide how public and sometimes private expenditure is allocated.
Politicians, trade unions and civil society groups should consider why we can publicly compensate bankers for failing to do their jobs and creating global havoc, bail out private sector failures with public funds, pay huge sums for defence equipment, give heads of hospitals and local authorities huge salaries and pensions even when they fail.
Yet we ask those working at the bottom of such organisations who are damaged by work to go through a system that will deny their work-related diseases using a strange set of legal and scientific hurdles and, even when they recognise diseases, give them a pittance in compensation.
There are very substantial social justice limitations and narrow technical, scientific and medical constraints applying to the recognition of occupational diseases in the UK, both in the government's prescribed list and civil court compensation cases. These continue to contribute to the official under-reporting of occupational ill-health and the slow responses of UK agencies responsible for preventing work-related illnesses.
Firefighters – the smoking gun
Much better alternatives to the IIAC system are available and in use, like the rebuttal presumption model used by US and Canadian legislatures particularly to compensate workers with occupational cancer and other conditions. The approach is still based on the scientific literature and the gaps in that literature but turns the approach on its head. It presumes an occupational disease exists unless it is rebutted by a 'preponderance of the evidence'.
For example in North America, some state legislatures have since 1987 recognised cancer in firefighters for compensation, using a rebuttal presumption system. The legislature in the US state of Washington notes "that firefighters as a class have a higher rate of respiratory disease than the general public. The legislature therefore finds that respiratory disease should be presumed to be occupationally-related for industrial insurance purposes for firefighters." 
Some, like the Canadian province of British Columbia, do not necessarily rely on a doubling of risks to add a condition to the list. In 2005 BC recognised primary site brain cancer, primary site bladder cancer, primary site kidney cancer, primary non-Hodgkin's lymphoma, primary site ureter cancer, primary site colorectal cancer and primary leukaemia as occupational diseases associated with long-time work as a firefighter.
No such luck in the UK. In 2010, IIAC did commission an external systematic review of occupational health risks in firefighters. The review by the Institute of Occupational Medicine (IOM) in Edinburgh looked at 34 papers on cancers and calculated risk estimates on for pharynx, oesophagus, stomach, colon, larynx, pancreas, lung, kidney, brain, lymphatic cancers, leukaemia and breast cancer for females.
The risk assessment language used is instructive.  For example, kidney cancer estimates are described as being "around 1.1-1.2 which is probably not statistically significant". This might indicate that for big data sets and well-designed studies, causal links could emerge at 1.3. 
For rectal cancer IOM found the evidence suggested a "modest association - below 1.3". For skin, it found papers suggested a positive association "probably of the order of 1.3 -1.4".  For prostate, it thought an "estimate of 1.2-1.3 was reasonable". For testicular cancer, it opined 1.5 was "a reasonable estimate". For bladder there was "a slight excess risk" of around 1.2. But still no doubling of the relative risk. For thyroid cancer, risk estimates varied from 0.58 to 4.82 and were viewed as inconsistent and based on limited studies. For multiple myeloma, a figure of 1.4-1.5 was noted.
The IOM report for IIAC concluded: "The review has identified generally modest increases in risk of a number of forms of cancer amongst firefighters collectively. A real possibility exists that variations in exposure to risk amongst the populations studied are masked by the current inadequacies of the methods used to estimate exposure."
Put differently, there was a real excess cancer risk in firefighters, and although the risks could be significantly higher than a 'modest' increase in workers with greater exposure to risks, this could not be measured because the information on exposures wasn't available.
In a November 2010 IIAC information note on the paper, IIAC commented on the findings and spelled out its conclusion on the possible prescription of firefighter cancers and other conditions. "The reviewers were set the task of identifying circumstances in which the risks of disease were more than doubled in firefighters relative to a suitable comparator population. The benchmark of a doubling of risks is not arbitrary: as explained in various IIAC reports, it is used to gauge attribution to occupation on the balance of probabilities, in circumstances were a disease lacks diagnostic features specific to occupation.


"No such evidence was found. The Council judges that the evidence base for prescription explored by this review is insufficiently compelling to warrant recommendation of prescription in relation to any particular health problem in firefighters."
But IIAC's attachment to a doubling of risk is arbitrary. Other agencies and governments use different systems. Most if not all the cancers considered would have been compensated under various US, Canadian and other assessment systems. It's not as IIAC claims a 'gauge', it is political judgment.
Would you consider a 30 per cent increased rate of bladder cancer a "modest" increase not worthy of IIDB compensation? Or 40 per cent for skin cancer? Or a 50 per cent spike in testicular cancer rates? That's what the paper for IIAC found, but IIAC wasn't to be moved.
IIAC concluded "from the perspective of the Industrial Injuries Scheme and the evidence before the Council at the present time, the case for prescription is not supported."
The result of IIAC's attachment to greatly elevated relative risks of double or more is that IIAC doesn't recognise cancers compensated quickly and efficient under rebuttal presumption systems.
The different views of relative risk appear to be based on very variable data and with very different assessments of the significance of data and the significance of uncertainty.  In Alberta, Canada, the decision makers erred on the side of the victim and gave the worker the benefit of the doubt almost certainly at relatively little cost to government and in ways that would press employers to raise standards. Similar presumptive legislation exists in British Columbia, Saskatchewan, Manitoba, Ontario, New Brunswick and Nova Scotia.
Rebutting IIAC's rebuttal rebuttal
While other compensation systems commonly embrace a rebuttal presumption approach, IIAC's latest reports show it is wedded to the double risk approach to compensation. One of two March 2015 IIAC reports re-examining the presumption question moves not one iota from its long entrenched position, saying its existing approach is "fairer", "rebuttal should be reserved only for exceptional cases with clear evidence of non-entitlement" and concluding: "Rebuttal should be rarely used."
For a UK firefighter with any one of 10 cancers associated with the job the system will not seem fairer, and they would be forgiven for feeling they were also victims of guaranteed "non-entitlement" under IIAC's system. And a closer examination of the IIAC position paper, Diseases with multiple known causes and rebuttal in the industrial injuries scheme, gives them plenty of reasons to feel shortchanged.
While the report ostensibly revisits the rebuttal question, it builds its case around two conditions – asbestos related lung cancers and osteoarthritis of the knee in miners – that are already prescribed. A more useful exercise would be to examine, say, why entirely competent authorities in other jurisdictions have decided it is fairer, affordable and practical to operate a rebuttal presumption for firefighters. Or to consider how to improve a system that by design excludes 80 per cent of occupational cancer victims, including the thousands of UK victims each year of cancers linked to diesel exhaust, shiftwork or painting hazards.
Rebuttal systems carry a presumption a condition is caused by work, but they don't come without conditions – that the job involved causative exposures and those exposures were of sufficient duration, for example. And the report concedes the UK system allows for the introduction of this system. It notes:
"Regulation 4 of the Social Security (Industrial Injuries) (Prescribed Diseases) Regulations 1985 identifies the diseases from Schedule 1 of those Regulations that can be presumed attributable to occupation. Regulation 4 spares decision makers and claimants the burden of proving causation case by case – it can be presumed.

"Regulation 4 is nuanced, however. In particular, it grants decision makers the power to rebut (reject) a claim if they consider there is 'proof to the contrary' ie. proof that the disease was not caused by the occupational exposure set out in prescription but by something else".
But IIAC isn't only adamant that rebuttal systems should be rare, it is willing to distort the truth to justify it.
The second March 2015 IIAC report, Presumption that a disease is due to the nature of employment: the role of rebuttal in claims assessment, uses slippery language and doublespeak to defend the status quo.

This explains how IIAC applies the double risk approach to most non-infectious occupational diseases.
"Nowadays, in framing its recommendations to the Secretary of State on the prescription of diseases… the Council seeks out the circumstances in which epidemiological research evidence indicates that work in the prescribed job or with the prescribed occupational exposure, increases the average risk of developing the disease by a factor of two or more".
But 12 pages further on it admits this approach is entirely IIAC's choice – not only is doubling of risk a self-emposed benchmark, the Council has the right to operate a wholly different presumptive system. The fact it doesn't is because it doesn't want to.
"Regulation 4 deals in the facts of a particular case and not the general probability in groups. Hence, according to the Council's understanding, there is no corresponding requirement in law for the operational 'doubling of risk' test, drawn from the Social Security Contributions and Benefits Act 1992 in respect of prescription, to be applied to presumption when individuals are assessed under Regulation 4. However, for many prescribed diseases, decisions about causation in claimants will rest on probabilities rather than clear proofs, in which case a danger exists, since problems in causal reasoning can easily arise, that some facts are given a salience that they do not merit scientifically. Where decision-makers and their medical advisors weigh the merits of rebuttal in such cases, and need to explore whether there is 'proof' that a disease was not caused by the work, very often the balance of probabilities will favour presumption under Regulation 4 on the same basis that they favour prescription – scientifically, there will be no better way of making the determination than to employ the group probability. Thus, at the scientific level, there will be a clear direct link between the case for prescription and the case for presumption without rebuttal".
While IIAC feels comfortable with the scientific underpinning of its double risk approach, it is not so relaxed about presumptive approaches, despite noting this type of approach would also require "at the scientific level… a clear direct link" for the condition to be prescribed.
"A concern, central to the Council's thinking on the matter, is that for diseases of the 'no-one can tell' type, there is a danger that decisions may not always be grounded firmly in the science. As well as duplicating the work of the Council, rebuttal carries the potential to overturn evidence gathered, sifted and evaluated systematically for its causal probabilities".
It develops its argument against a presumptive approach to include "the difficulties inherent" in assessing claims.
"Although claimants frequently have access to the valuable advice of a specialist medical consultant and a trained disability analyst will give medical advice, it should be stressed that for such diseases the required skills to address the 'causation' question are primarily epidemiological and statistical, rather than clinical. Making probabilistic assessments about causation requires skills and competences which are in short supply outside the research arena, as well as a detailed review of the available research literature – the experience of an individual's clinical practice will rarely suffice and nor are the necessary resources available case by case. In practice, Departmental guidance supports decision-makers, healthcare professionals and tribunals; such guidance should likewise fully reflect the epidemiological context and the difficulties inherent in robust rebuttal".
This argument hovers between incompetent and dishonest.  It is exactly the same science that would be available to determine prescription by any approach. Causation when adding conditions to the list, under whatever system, would always be based on the science. Clinicians would make the diagnosis, but acceptance of a claim would have to fit established job and exposure criteria. As far as the patient is concerned, under both systems they must have been shown to have a condition and that that condition is accepted under the rules to be caused by their job. The strengths, flaws and fairness of the approaches stem from political and not scientific judgments.  
The rebuttal presumption approach is reflected to an extent in the European Union's classification systems. A 2010 Eurogip review, Work-related cancers: what recognition in Europe?, lists substances "where information is available to justify a strong presumption."
The International Labour Organisation's 2010 lists of occupational diseases includes in a "list of occupational diseases accepted by the government and worker experts", 20 named cancer causes with a catch-all clause for others, "where a direct link is established scientifically, or determined by methods appropriate to national conditions and practice, between the exposure to these agents arising from work activities and the cancer(s) contracted by the worker."  ILO notes "the cause of a disease
is not an 'exact science' but rather a question of judgment based on a critical review of
all the available evidence."
This is an important point and nowhere does ILO cite a doubling of relative risk as a criterion that should be used to list a disease. It simply refers to consideration of the strength of the association between a disease and worker exposure, noting "the greater the impact of an exposure, the stronger the likelihood of a causal relationship".
The disaster at New York's World Trade Center prompted the development of new thinking in the USA on identifying and compensating occupational diseases. A World Trade Center Health Program funded by the US Department of Health and Human Sciences now provides "compensation for any individual (or a personal representative of a deceased individual) that suffered physical harm or illness in the disaster" [more].
The approach of the programme and its expert group, at least on cancers, is practical, quite detailed and well thought through and could be relatively easily adopted in the UK to underpin a new system. The consequence of IIAC's peculiarly high acceptance threshold is a shorter, meaner list denying payouts to workers developing cancers and other occupational diseases agencies including IARC and ILO accept are linked to work.
Included in a March 2015 command paper on the rebuttal presumption is a cover note to the secretary of state from IIAC chair Professor Keith Palmer. He notes that IIAC "wishes to draw to the attention of decision makers, medical advisors, policy advisors and other stakeholders, the challenge in applying rebuttal robustly. Very often, accepting the schedule as written will offer a fairer, more consistent and appropriate basis for deciding whether a disease is due to the nature of employment, with the added potential of being resource-sparing and simpler to enact."
IIAC does not have a brief or the in-house and member skills to establish the cost effectiveness of schemes, but seems to want to do this "resource-sparing" job for the government anyway.
The IIAC report presents no costing on rebuttal presumption schemes compared to the current system, nor does it evaluate the cost-effectiveness of such schemes in operation elsewhere. The science and evidence-obsessed Council just tells the government what it wants to hear, without presenting a shred of scientific evidence to support it.
TABLE 4
HOW UK WORKERS ARE SHORTCHANGED BY IIAC

Occupational disease/s (or agent)

ILO occupational disease list

UK prescribed disease list

Acrylonitrile

Yes

No

Beryllium (cancer)

Yes

No

Cadmium (cancer)

Yes

No

Diseases caused by alcohols, glycols or ketones

Yes

No, except for some ketones

Ethylene oxide

Yes

No

Formaldehyde (cancer)

Yes

No

Hepatitis B and C (cancers)

Yes

No

Pesticides (generic)

Yes

No, except for OPs and neurological effects

Post traumatic stress disorder

Yes

No

Nitrogen oxides

Yes

No

Radiofrequency radiation

Yes

No

Vanadium

Yes

No

Sources

ILO (2010) ILO List of Occupational Diseases. Revised edition. ILO, Geneva.
Industrial Injuries Disablement Benefit scheme.   
Catastrophic failure
Three decades ago, the eminent US occupational physician David Ozonoff noted "a good working definition of a catastrophe is an effect so large that even an epidemiology study can detect it."
The UK shuns reforms and innovative approaches, and instead remains wedded to this blunt epidemiological tool. In doing so, it embeds a near irresistible inclination to inaction in its prescribed disease determinations.
The system is unfair and discriminatory, shortcomings of which it seems entirely unaware. IIAC's most recent review of its system, a March 2015 command paper on the rebuttal presumption, had this as its final line: "During the course of the review of the rules for presumption in relation to rebuttal no matters related to diversity and equality were apparent." Yet it is a system that cannot as it currently operates compensate the most common occupational conditions, including cancers, in women.
The legal system and the government prescribed disease scheme remain the captive of all-or-usually-nothing conservative epidemiology that might be capable – just - of spotting a catastrophe but that does nothing to recognise, compensate or avert tens of thousands of personal, preventable and frequently fatal human tragedies.
Selected references
Alliance for Cancer Prevention (2014). Monumental ruling on Diesel Fumes and Lung cancer.
Clapp RW, Ozonoff D (2004). Environment and health: vital intersection or contested territory? American Journal of Law and Medicine, volume 30(2-3), pages 189-215.
Danzon P (1987). Compensation for Occupational Disease: Evaluating the options. Journal of Risk and Insurance.
Department of Work and Pensions (2012). Triennial review of IIAC.
Department of Work and Pensions (2014). Guidance on Industrial Injuries Disablement Benefits: technical guidance. June 2014.  Appendix 1 lists all UK prescribed diseases
Eurogip (2006). Asbestos-related occupational diseases in Europe. European Forum of the Insurances against Accidents at Work and Occupational Diseases, Paris.
Eurogip (2010). Work-related cancers: what recognition in Europe? Survey report. Paris. 
General Accounting Office (2014). World Trade Center Health Program.
General Accounting Office (2014). World Trade Center Health Program.  Approach used to add cancers to List of Covered Conditions was reasonable but could be improved.
Graveling RA and Crawford JO (2010). Occupational health Risks in firefighters. Institute of Occupational Medicine, Edinburgh.
Greenland S (1999). Relation of probability of causation to relative risk and doubling dose: a methodologic error that has become a social problem. American Journal of Public Health, volume 89(8), pages 1166-9.
HSE (2012). Report to the 16 May 2012 HSE board meeting, Occupational cancer – priorities for prevention.
IARC (2102). Diesel Engine Exhaust carcinogenic.                                                    
IIAC working papers and research reports.
IIAC (2014a). Presumption that a disease is due to the nature of employment: coverage and time rules. IIAC. Cmnd 8880.  Diseases.
IIAC (2014b). Council Meeting 27 March 2014.        
IIAC(2014c). Proceedings of the 13th Public Meeting of IIAC, Edinburgh.
ILO (2010). ILO List of Occupational Diseases. Revised edition. ILO, Geneva.        
Lewis, Richard Kurt (2012). Employers' liability and workers' compensation: England and Wales. In: Oliphant, Ken and Wagner, Gerhard eds.  Employers' Liability and Workers' Compensation, Tort and Insurance Law, vol. 31. Berlin: De Gruyter, pages 137-202.
Michaels, David (2008). Doubt is their product: How industry's assault on science threatens your health, Oxford University Press.
O'Leary R (2013). Double or nothing. New Law Journal 22 March. Legal update 311-312.
O'Neill R, Pickvance S, Watterson A (2007) Burying the evidence: how Great Britain is prolonging the occupational cancer epidemic. IJOEH 13(4):428-36.
Ozonoff D (1986) quoted in Hattis, D and Kennedy, D. (1986).  "Assessing Risks from Health Hazards: An Imperfect Science." Technology Review, 89(4), 60-71.
Patient.co.uk (2015). Absolute Risk and Relative Risk.
Silverman T, Sarnanci C, Lubin J et al (2012). The Diesel Exhaust in Miners Study: A Nested Case–Control. Study of Lung Cancer and Diesel Exhaust. J Natl Cancer Inst ; 104:1–14.
Walters D (2007). An International Comparison of Occupational Disease and Injury Compensation Schemes. Report for IIAC.                          
Washington State Legislature (undated). Occupational diseases. Presumption of occupational disease for firefighters: Limitations: Exception: Rules (Accessed January 12th 2015).
Wikeley N (1993). Compensation for Industrial Disease. Dartmouth Publishers, Aldershot.
WCB, Alberta (2011) Worker Fact sheet: Firefighters with Cancer (accessed January 12th 2015)
Worksafe British Columbia Compensation for Occupational Disease (2002). Vol 3 Chapter 4. (accessed January 12 2015)
WSIB Ontario (2015). Operational Policy Manual. Cancers in Firefighters and fire investigators.   
Other sources
OSHwiki: Introduction_to_occupational_diseases
World Trade Center Health Program.
Presumptive Health Initiative, IAFF.
---
Peering through the diesel fumes
The Health and Safety Executive (HSE) has listed diesel fume emissions as one of its top 10 priority carcinogens because of its links to lung and bladder cancer. HSE estimates over 100,000 workers are exposed and 652 die from related cancers each year.

In 2012, US researchers who studied diesel exhaust-related cancer risks in miners reported high relative risks for lung cancer, in many circumstances way in excess of the 2x threshold used by IIDB.

The study led by Debra T Silverman took into account smoking and other lung cancer risk factors, and showed a three-fold risk of lung cancer death overall and about a five-fold risk for heavily exposed underground workers. For never smokers, risk of lung cancer death increased with increasing diesel exhaust exposure. Although based on small numbers, non-smokers with the highest level of diesel exposure were seven times more likely to die from lung cancer than non-smokers in the lowest exposure category.

The World Health Organisation's International Agency for Research on Cancer (IARC) in 2012 listed diesel exhaust as a class 1 proven human carcinogen following its earlier 1988 classification as a probable human carcinogen. The 2012 rating related to diesel fumes causing lung cancer in humans and showing an increased risk in humans of bladder cancer.

In 2013, the Superior Court in Quebec, Canada, recognised the diesel exhaust-related lung cancer suffered by a mining worker as an occupational disease. In 2014, a New York Court also awarded compensation to the family of a bus maintenance worker who contracted lung cancer after exposure to diesel fumes. These are court settlements for damages and not state compensation for a prescribed occupational disease.

We do not yet know how the Industrial Injuries Advisory Council (IIAC), the body advising the government on additions to the prescribed diseases list, will view the IARC diesel exhaust cancer rating or when and whether or it will be guided by the latest US studies –some showing well over double the relative risk. Yet courts in North America are already acting on the evidence from international agencies. 

IIAC noted diesel fumes as a possible review topic in 2013/14 with regard to occupational risks because HSE had listed it as a cancer priority, but waited for IARC's report in 2013. In 2014, IIAC was examining evidence relating to diesel fume exposure of HGV drivers, bus drivers and railroad workers and only then was going to look at underground miners.
How the World Trade Center disaster scheme works
The disaster at New York's World Trade Center prompted the development of new thinking in the USA on identifying and compensating occupational diseases. The World Trade Center Health Program funded by the US Department of Health and Human Sciences now provides "compensation for any individual (or a personal representative of a deceased individual) that suffered physical harm or illness in the disaster."
A hazard-based multi-method approach rather than a risk-based approach is used focussing on identifying whether particular "hazards" - sources of potential harm - are associated with certain cancers. Four methods were used to add 60 types of cancer to the list – 53 using Method 3, 6 using method 4 and 1 using method 2. They were:
Method 1: Data from published, peer-reviewed epidemiologic studies in the September 11 exposed population supported a causal association between September 11 exposures and the cancer type.
Method 2: Multiple published epidemiologic studies supported a causal association between the cancer and a condition already on the list (such as esophageal cancer and gastroesophageal reflux disease).
Method 3: A hazard identified at the September 11 attack sites in peer-reviewed studies was identified by the National Toxicology Program to be (or reasonably anticipated to be) a human carcinogen  and the International Agency for Research on Cancer determined that there was at least limited evidence that the hazard causes the cancer.
Method 4: The Project Scientific /Technical Advisory Committee (STAC) provided a reasonable basis to add a cancer to the list based on its review of scientific and medical evidence.
So one or more epidemiological studies or even no such studies could trigger the process.  There is no requirement to apply a rigid doubling of risk approach but assessments would still include looking at strengths of association, consistency, plausibility and coherence, biological gradients. If a disease was 'significantly' increased over a reference population, it would be recognised.
If there were no epidemiological studies but other studies indicating a relationship between the World Trade Center health condition and cancer type and these were assessed, a cancer could still be listed.
So could one where the weight of evidence did not support listing but an exposure to a 9/11 agent was reported in peer reviewed literature and NTP and IARC listed the agent as a carcinogen. Even where an exposure occurred to a substance not listed as a carcinogen by the US National Toxicology Programme or IARC, if the Scientific/Technical Advisory Committee (STAC) has a reasonable basis for listing, it can do so.
General Accounting Office, World Trade Center Health Program, 2014.
World Trade Center Health Program
Presumptive Health Initiative, IAFF.
RRx2 versus clinical evidence
IIAC does acknowledge two different routes to prescription, either where the linked body count is sufficiently high or the disease is so job specific a diagnosis alone may be enough. Most fall into the former category where IIAC applies its double risk threshold. Some, like bronchiolitis obliterans (popcorn lung) and mesothelioma, meet IIAC's requirements because they occur overwhelmingly in specific occupationally exposed groups or as a result of very singular exposures.
In a 2006 report on prescription of  Extrinsic Allergic Alveolitis and metalworking fluids, IIAC noted: "It may be possible to ascribe a disease to a particular occupational exposure in two ways – from specific clinical features of the disease or from epidemiological evidence that the risk of disease is at least doubled by the relevant occupational exposure".
A 2011 IIAC report on lung cancer and coke oven workers, explains the process at work.
"The requirement for, at least, a doubling of risk follows from the fact that if a hazardous exposure doubles risk, for every 50 cases that would normally occur in an unexposed population, an additional 50 would be expected if the population were exposed to the hazard. Thus, out of every 100 cases that occurred in an exposed population, 50 would do so only as a consequence of their exposure while the other 50 would have been expected to develop the disease, even in the absence of the exposure. Therefore, for any individual case occurring in the exposed population, there would be a 50 per cent chance that the disease resulted from exposure to the hazard, and a 50 per cent chance that it would have occurred even without the exposure. Below the threshold of a doubling of risk only a minority of cases in an exposed population would be caused by the hazard and individual cases therefore could not be attributed to exposure on the balance of probabilities; above it, they may be."
Other criteria for prescription were spelled out in a 2006 IIAC paper on Work-related upper limb disorders.
1) the disease must be serious enough to cause a meaningful degree of disability                                           
2) the disease must be capable of definition and diagnosis with some reasonable degree of confidence
3) the diagnosis should be possible without the need to subject claimants to expensive or invasive tests or procedures 
4) it should be feasible to confirm the exposures in the schedule within the constraints of the Scheme                                  
Requirements 1, 2 and 3 make better sense than that the  double risk threshold. The fourth criterion, though, seems to negate any notion of IIAC performing scientifically and medically credible assessments. Instead, it seems to indicate the bureaucracy and inflexibility of the scheme and not the science can determine prescription. This cannot be right.