Hazards special online report, March 2017
Suicidal work: Work-related suicides are uncounted

Your job can drive you to kill yourself, but don't expect your suicide to be counted in official work fatality statistics or for the boss to end up in court.
Leeds University researcher Sarah Waters
highlights how the UK is turning a 'blind eye' to a major workplace killer.
Studies in the United States, Australia, France, Japan, China, India and Taiwan point to a steep rise in work suicides. Researchers have linked these suicides to a generalised deterioration of working conditions, including unmanageable workloads and increased job insecurity.
Despite evidence of a comparable rise in the UK, workplace suicide remains a largely hidden phenomenon that is unrecognised in legislation, absent from official statistics, overlooked by the authorities and widely misunderstood.1
In the UK, work-related suicides are not officially monitored or recorded. In the absence of official data or evidence, public authorities and employers have been able to turn a blind eye.


Deadly increase
A 2017 report by the UK government's National Suicide Prevention Strategy Advisory Group shows that suicide rates in England have increased since 2007. Certain occupational groups are deemed to be at high risk, including doctors, nurses, veterinary workers, farmers and agricultural workers.
An Office for National Statistics (ONS) analysis commissioned by Public Health England (PHE) and published in March 2017 calculated national suicide rates in England broken down by occupation.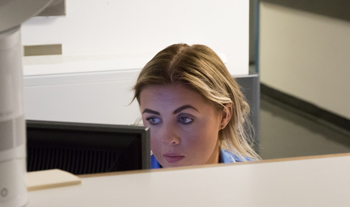 DON'T CARE Burnout and suicides have reached 'crisis' proportions in UK healthcare workers, an editorial in The Lancet2 has warned. It notes: "The rate of depressive disorders among healthcare workers compared with the general population is alarming and is an issue that spans the medical profession." more
The ONS suicide prevalence statistics for 2011 to 2015 confirmed for women, occupations with a high risk of suicide include nurses (23 per cent above the national average), primary school teachers (42 per cent above average) and those working in culture, media and sport (69 per cent above average).
For men, low skilled male labourers, particularly those working in construction, had a risk that was three times higher than that the average for England; men working in skilled construction jobs also had an increased risk. Both male and female care workers have a risk of suicide that was almost twice the national average.
Yet, there is scant discussion of why work or working conditions might drive some employees to suicide. There are no recommendations on how rising workplace suicides might be tackled or addressed.
WHY WORKERS KILL THEMSELVES
Hazards has researched work-related suicides for two decades. The top factors responsible for workers being driven to suicide seem to be bad jobs with too much work, too little control or poor or punitive management, unfairness at work, emotional labour, trauma, work-related harm, hazardous substances that effect mental health and access to means. more
Dying from inequality,3 a March 2017 report from the Samaritans published to coincide with the new ONS figures, concludes job insecurity, zero hour contracts and workplace downsizing are important risk factors in suicide. It argues that employment protection regulations and procedures that "restrict the freedom of companies to hire and dismiss workers" would significantly reduce suicide risk.

It is a message supported by research. One 2014 study4 concluded today's workplace is exerting a toll on our mental health, with an exponential rise in cases of chronic stress, burnout, work-related depression and suicide.


Suicide notes
For the past three years, I have researched a 'suicide epidemic' in workplaces in France.5 I have studied letters written by individuals in 82 suicide cases across three companies during the period 2005-2015.
In each company, there was a peak of suicides at times of restructuring, when new management policies were being introduced either to increase workloads through raised production targets or to cut company costs by shedding jobs. In most of these letters, employees blame work or their experiences of work as the cause of their self-killing.
In one case, for which the car manufacturer Renault was held liable, a 38-year-old technician who was under intense pressure to design a new model of Laguna by a tight deadline, killed himself in February 2007. In a suicide letter addressed to his family, he explained that work rather than familial issues were to blame: "This has nothing to do with you. I can't go on. This job is too much for me."
Other letters are also unequivocal in blaming work.
"My professional activity is the primary cause. It has crushed me and engulfed me to the point where I can no longer see any escape" - senior manager at La Poste, 5 December 2005.

"My suicide is due entirely to La Poste" – 49-year-old manager, 15 January 2008.
"I consider La Poste's management, at all levels to be the cause of my loss of bearings" – 42-year-old postal worker, 11 March 2012.
"My actions are due solely to my professional situation" - attempted suicide of postal worker 4 March 2013.
The letters do not point to a single factor or cause, but evoke experiences of working life that has been disrupted by chaotic restructuring, forced redeployment, increased production targets or management bullying.
At the telecoms provider, France Télécom - rebranded Orange in 2013 - suicides were highest amongst male engineers or technicians in their 50s who had been forcibly redeployed into call centres. Having held professional status and autonomy, they now found themselves having to recite lines from a headset, sell products over the phone, undergo strict surveillance during working hours and ask permission to use the toilet.
In one case, a 53-year-old technician who had been redeployed into a callcentre from his existing role monitoring satellite communications, took his own life in July 2008. Prior to his suicide, he sent a letter to his trade union that contained over a dozen documents outlining his repeated requests to management to change position.
His suicide letter noted: "You know, I could no longer bear to be in this hell, spending hours in front of a screen like a mechanical puppet faced with the determination of some people to let us die like dogs."
Suicides are not a uniquely French phenomenon, but reflect generalised conditions of work across the globalised economy.
DISTRESS KILLS  A study revealing a sharp spike in death rates among white working class Americans, bucking a long-term downward trend, has prompted research establishing that the 'diseases of distress' responsible – alcohol and drug-related diseases and suicides – are linked to work factors. more
In the United States, workplace suicides decreased between 2003 and 2007, but then rose sharply in the following years.
In Japan, karo-jisatu or suicide by overwork is treated as an urgent public health issue and, under a 2014 law, the government is obliged to take responsibility for creating safer work environments.
In Australia, suicide outstrips death by accident in the construction sector six-to-one.


French lessons
The issue has been particularly visible in France because workplace suicide is recognised officially in legislation and documented in government statistics.
For instance, if a French employee takes his or her own life in the workplace, it is immediately investigated as a work-related suicide and the burden of proof is on the employer to demonstrate that the suicide was not work-related.
EMERGENCY CALL  Desperate 999 call handlers attempted suicide amid an "endemic culture of bullying" at a scandal-hit ambulance service. A leaked internal report revealed female workers at the South East Coast Ambulance Trust (SECAmb) centre at Coxheath  tried to take their own lives because of criticisms, threats of disciplinary, audit and capability action, photography of their clothing and verbal abuse. more
Even if a suicide takes place outside of work, it is still considered as work-related if there is a connection with work – a suicide letter, a work uniform or use of a work implement.
This presumption of causality is meant to protect the employee in an attempted suicide, or his or her family and circumvent the need for them to engage in legal action in order to prove the employer is liable. 
Hence, one in every five employee suicides reported to the Sécurité Sociale authority in France is recognised officially as being work-related. Studies put the annual work related suicide toll at several hundred and possibly significantly in excess of 3,000 a year.6
This implies that the UK head count from work-related suicides is almost certainly at least double the official work-related fatalities figure, and a serious omission from official scrutiny, regulation and prevention priorities.
However in the UK, workplace suicide is not recognised in legislation and there are no official mechanisms for data collection. Even when it is committed in the workplace, suicide is presumed to be an individual and voluntary act.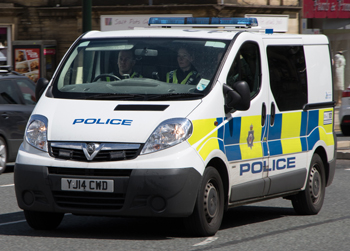 STOP POLICE A February 2017 inquest heard a colleague of murdered police officers Fiona Bone and Nicola Hughes filled out his own death report before being found dead in a park. Andrew Summerscales, 46, was one of the first on the scene after Dale Cregan killed the PCs in 2012. Stockport Coroners' Court heard he was found wearing a tag used by police for identifying bodies that he had filled out himself. He had been diagnosed with post traumatic stress after the murder of his colleagues.
According to Health and Safety Executive (HSE) reporting rules: "All deaths to workers and non-workers, with the exception of suicides, must be reported if they arise from a work-related accident" (emphasis added).
While employers can be prosecuted under the 2007 Corporate Manslaughter and Corporate Homicide Act, there have yet to be any cases arising from employee suicide.
So far, there has been only one successful claim against employers in the UK courts, concerning a maintenance engineer who killed himself following a severe injury while working at Vauxhall Motors. The House of Lords found that the suicide was reasonably foreseeable and the relatives were entitled to compensation under the 1976 Fatal Accidents Act.
In another case, a 53-year-old manager with British Telecom was found hanging in his office in 2009. His widow requested a fatal accident inquiry, noting how he had been under sustained pressure in the period leading up to his death and was working continuously. Yet the judge ruled that it would not be in the public interest to undertake such an inquiry.


DISTURBING MANAGEMENT Poor management contributed to the suicide of an award-winning nurse, an inquest has heard. The February 2017 inquest into the death of Amin Abdullah, 41, concluded he "killed himself while the balance of his mind was disturbed" during a mishandled disciplinary hearing.  more
In September 2016, a 51-year-old nurse took her own life after struggling with the stress of working at Royal Stoke University Hospital, Staffordshire's biggest hospital. She had made two previous suicide attempts.
The coroner involved in the case wrote to Royal Stoke to highlight the issue of work-related stress. No public investigation of the suicide has taken place. We do not know whether any changes in workplace practices were introduced as a result of the suicide.


Final word
The French experience shows that when people feel they no longer have a voice in the workforce, they protest in other ways including, in the most extreme cases, by killing themselves.
It seems almost inevitable that the conditions in which some people in the UK now work are already contributing to suicides, something that should be entirely avoidable.
There is a serious risk that it could become worse. Unless workplace suicide is socially and legally recognised and data is collected centrally, then the conditions which lead to suicide will remain intact and will continue to inflict misery on thousands of employees.
It is urgent that we recognise, document and analyse workplace suicide, so that we can deal with its devastating human and societal consequences.
Why workers kill themselves

Hazards has researched work-related suicides for two decades. Top factors implicated seem to be:
•

Job insecurity

– lack of employment protection, zero hours contracts, temporary work, gig economy jobs, economic uncertainty

•

Overwork

– long hours, too much work, unattainable targets
•

Stress

– too little control over work, too demanding work.
•

Poor management and unfairness at work

– harassment, bullying, punitive work targets and disciplinary processes, victimisation.
•

Emotional labour

– caring work, dealing with individuals in physical or emotional distress

•

Trauma

– exposure to disturbing or harrowing images or incidents - emergency services, health services, armed forces, post traumatic stress

•

Work-related harm

– difficulty coping with stressful symptoms (for example, work-related tinnitus) or pain, distress or incapacity caused by work-related injuries and diseases.
•

Hazardous exposures that affect your mental health

– for example neurotoxic solvents (for example, carbon disulphide, organic solvents), pesticides (for example, cholinesterase inhibitors, eg. Organophosphate or carbamate insecticides) or metals including mercury, lead and beryllium.
•

Access to means

– the knowledge or the tools to make suicide easier to achieve, for example: health service workers and drugs/knowledge; agricultural workers and pesticides/guns.
Key references
1.
Sarah Waters, Marina Karanikolos and Martin McKee. When work kills, Journal of Public Mental Health, volume 15, issue 4, pages 229-234, 2016.

2.
Suicide among health-care workers: time to act. Editorial. The Lancet, 7 January 2017.
3.
Dying from inequality, Samaritans, March 2017.    
4.
J Benach and others. Precarious employment: Understanding an emerging social determinant of health, Annual Review of Public Health, volume 35, pages 229-253, March 2014.

5.

Sarah Waters. Suicide voices: testimonies of trauma in the French workplace, Medical Humanities, volume 43, issue 1, pages 24-29, 2017.

6.
Sarah Waters, Suicide as protest in the French workplace, Modern & Contemporary France, volume 23, number 4, pages 491-510, 2015.
Other sources and resources

Reducing the risk of suicide: A toolkit for employers, Samaritans/Business in the Community, March 2017.

Crisis management in the event of a suicide: A postvention toolkit for employers, Samaritans/Business in the Community, March 2017.
Suicide by Occupation 2011-2015, Office for National Statistics, March 2017.
Preventing suicide in England: Third progress report of the cross-government outcomes strategy to save lives, Department of Health, January 2017.
Work and suicide prevention: Position statement. Suicide Prevention Australia, 2014.
Centre of Expertise on mental health in the workplace, Canada.
Hazards website
Workplace suicide webpages
Insecure work webpages
Stress webpages
Hours webpages
Vulnerable workers webpages
Drug and alcohol use webpages
---
'Time to act' on healthcare worker suicide
Burnout and suicides have reached 'crisis' proportions in healthcare workers, an editorial in The Lancet has warned.
The 7 January 2017 commentary notes: "The rate of depressive disorders among healthcare workers compared with the general population is alarming and is an issue that spans the medical profession."
Adding "this crisis is not confined to the UK," the editorial recommends a US initiative to address the problem should be followed globally. A suicide rate of 400 physicians per year in the USA - more than double that of the general population –prompted the US National Academy of Medicine (NAM) "to collaborate with more than 20 professional and educational organisations, including clinician and consumer groups, healthcare organisations, and policy-making bodies, to promote clinician wellbeing and resilience."
It concludes: "Collaboration will be essential to further understand and tackle the deep-rooted underlying issues associated with mental ill health in the medical profession, not just in the USA but globally. Now is not the time to become complacent or to let the health of medical workers slip down the political agenda, but to start 2017 by following a lead taken by the National Academy of Medicine: to ensure that the health and resilience of our medical workforce are the highest priorities in every country."
• Suicide among health-care workers: time to act. Editorial. The Lancet, 7 January 2017
Campaigners slam May's 'woeful' mental health plan
Workplace campaigners have said a speech by Theresa May outlining her action plan for mental health fails to address root causes and the government-imposed funding crisis blighting mental health services.
In a 9 January 2017 speech at the Charity Commission, the prime minster announced a 'comprehensive' package of measures on mental health support in schools, workplaces and communities. She said: "I want us to employ the power of government as a force for good to transform the way we deal with mental health problems right across society."
The plan includes "a new partnership with employers to improve mental health support in the workplace." There will also be a review headed by Lord Dennis Stevenson and Mind chief executive Paul Farmer "on how best to ensure employees with mental health problems are enabled to thrive in the workplace and perform at their best."
However, the union GMB said the prime minister was "in a dangerous state of denial" about the economic drivers of mental ill-health and the impact of government cuts on mental health services. National secretary Rehana Azam said: "The bottom line is more than 12 per cent of mental health staff have left and almost 5,000 mental health beds have been cut since 2010."
She added: "The prime minister must also address some of the economic causes of increased mental ill-health including the increasingly stressful and insecure nature of work which adds to the pressure on individuals and their families. Happy sound bites and small measures are all well and good - but what we desperately need is a cash injection for our chronically underfunded mental health services."
Hilda Palmer of the national Hazards Campaign, said the Theresa May's speech was "woefully inadequate", adding spiralling workloads, increasing job insecurity and long hours were among the factors driving the increase in mental health problems.
She said: "We do not need another report, what we need is urgent action. Action which forces employers to ensure that their employees' mental health is not made worse by their workplaces."
US 'diseases of distress' linked to work 
A 2015 study revealing a sharp spike in death rates among white working class Americans, bucking a long-term downward trend, has prompted research establishing that the 'diseases of distress' responsible – alcohol and drug-related diseases and suicides – are linked to work factors.
These associations were established by a group of work environment doctoral students at the University of Massachusetts Lowell, Professor Laura Punnett explained in a posting in the public health blog The Pump Handle.
"We developed a set of possible causal pathways to each of the three 'diseases of distress.' All three causal diagrams highlight the potential roles of workplace injury and of psychosocial stressors, such as discrimination, or jobs that are particularly demanding but in which workers have little control over how they do their job."

For suicide, "we found support for at least two of our proposed pathways to work-related suicide. One involves the impact of job loss and/or unemployment and the other is the long-term effects of psychosocial job strain."
On alcohol, she noted: "One of the potential consequences of a stressful work environment is heavy and/or binge drinking, resulting in alcohol-related deaths.  Daily work stress and job strain may interact with non-work situations and individual traits to influence individuals' ability to cope with stress."
The study took a limited look at the role of work factors in drug-related deaths, concentrating on the use of prescription opiates to treat injury-related pain.
Punnett noted: "There are a number of tragic anecdotes showing that this has happened to individuals following work injuries, but again very few formal studies that help us to quantify this entire pathway and the number of people who might be affected in this way."
• Anne Case and Angus Deaton. Rising morbidity and mortality in midlife among white non-Hispanic Americans in the 21st century, Proceedings of the National Academy of Science (PNAS), volume 112, number 49, December 2015.
• Laura Punnett. 'Diseases of distress': Can we estimate the component that is work-related?, The Pump Handle, 24 February 2017.
Poor management linked to nurse's suicide
Poor management contributed to the suicide of an award-winning nurse, an inquest has indicated. The February 2017 inquest into the death of Amin Abdullah, 41, concluded he "killed himself while the balance of his mind was disturbed".
Amin (above) suffered mental health issues following a delayed disciplinary process and dismissal from his job with Imperial College Healthcare NHS Trust. The inquest at Westminster Coroner's Court, London, heard Amin died on 9 February 2016 after setting himself on fire in the grounds of Kensington Palace, London.
His problems started when he made statements in support of a colleague who had been the subject of a complaint by a patient. This prompted the Imperial College Healthcare NHS Trust at Charing Cross Hospital to initiate disciplinary proceedings against him.
Lengthy delays in progressing the disciplinary process and a failure to provide details of the charges against him, led to Amin – who had won a clinical excellence award in 2014 - experiencing extreme distress, anxiety and difficulty sleeping. He was dismissed from the trust on 21 December 2015.
His appeal against his dismissal was set for 11 February 2016, but Amin set fire to himself three days before it was due to be heard.
Merry Varney, of law firm Leigh Day, who represented Amin's partner Terry Skitmore at the inquest, said: "Amin died while a voluntary inpatient in mental health care. He had come to this country, trained as a nurse, and was in a committed relationship with Terry.
"Terry has sought to raise concerns since Amin's death that there was a very clear trigger for the decline of Amin's mental health and that the acknowledged delay in the disciplinary process, together with lack of communication, exacerbated Amin's mental health issues.
"He disputes the lawfulness of the disciplinary decision and feels the combination of the process and the substantive decision caused his loved one's death."
GMB anger at 'horrific' bullying of ambulance call staff  
The union GMB is calling for urgent government action after it was revealed desperate 999 call handlers attempted suicide amid an "endemic culture of bullying" at a scandal-hit ambulance service.
Leaked reports describe a "culture of fear" in the Coxheath Emergency Operations Centre (EOC) run by South East Coast Ambulance Trust (SECAmb), which saw employees subjected to repeated abuse and harassment.
The investigation reports reveal female members of staff tried to take their own lives because of criticisms, threats of disciplinary, audit and capability action, photography of their clothing and verbal abuse.
The dossier also revealed a third victim of bullying at the trust contemplated crashing her car in order to escape the abuse. Several workers claimed they were left under such pressure they could not concentrate on emergency calls, impairing their responses to the public. One report described an "endemic culture of bullying and harassment" by top managers.
GMB regional organiser Gary Palmer said despite a series of reports finding senior managers responsible for the bullying and harassment and a subsequent cover up, they "have not only not had action taken against them as recommended, but have enjoyed promotions and impunity."
Paul Maloney, GMB Southern region secretary, said: "Staff have been ignored for years. Why does it take attempted suicides to bring these matters to a head whilst government legislation cripples the NHS through regulation and lack of funding?
"I can't imagine how many tens of thousands of pounds has been spent on flawed investigations, sickness, suspensions and dismissals only to protect a jackboots regime."
---