Hazards, number 159, 2022
INTERNAL INJURIES | EndStress campaign aims to tackle the invisible killer
Horrific wounds. Asphyxiations. Scalpings. The harm caused by work can be brutal, painfully obvious and frequently deadly. But, warns Nayla Glaise of European white collar workers' union Eurocadres, many more have no visible wounds, but are instead damaged and can have their lives curtailed by the oppressive, mindblowing nature of modern work.
On a daily basis, workers throughout the world are being placed in harm's way. Our work organisation is leaving us exposed to invisible, yet preventable diseases, negatively impacting the health and safety of workers. Millions of workers have suffered due to our failure to adapt to the modern world of work. Psychosocial risks are wreaking havoc on our working lives.
FIGHTING STRESS  EndStress.EU, an initiative of Eurocadres in cooperation with Europe-wide union federation ETUC, "is working for a European directive to tackle the mounting stress epidemic." They say risks permeate every workplace, every sector and every country. More.
Psychosocial risks are defined as aspects of the design and management of work and its social and organisational contexts that have the potential to cause psychosocial or physical harm, and can include anxiety, depression burnout, and stress. They also include risks caused by structural problems like poor management, poor work design or not properly matching workers' knowledge and abilities with their assigned tasks.
The figures are astonishing. These risks permeate every workplace, every sector and every country. We are standing on the precipice of another pandemic
While elected officials have begun to focus on the protection of mental health, leaflets, pizza parties and casual Fridays have failed to address the root cause of problems.


It's no party
The scale of the crisis has yet to be fully recognised by policymakers and the general public, with available statistics showing that our mental health is in a rapid global decline, despite wider acknowledgement that we must do more to avoid these diseases.
Studies have shown that most countries around the world have not included mandatory psychosocial health risk assessment and workplace violence prevention in their own national occupational health and safety legislation.
The decision for national governments to address these issues through non-binding measures have exacerbated the problems facing workers. In Australia, 25 per cent of workers reported that they were mentally unwell, while 88 per cent of workers in the European Union experience stress problems at work.
In Great Britain, Health and Safety Executive (HSE) figures released in December 2021 revealed work-related stress, anxiety or depression cases for the second consecutive year topped 820,000 (Hazards 157). The most recent two years for which statistic are available, 2019-2021, mark a high after a year-on-year increase since 2014/15, when HSE's estimate was around 500,000 workers affected – indicating a shocking increase of around 60 per cent, or over 300,000 workers, in just six years (Hazards 156).
Addressing mental health problems at an individual level through non-binding measures has failed for decades on end. If we don't tackle the organisation of our working lives, we will be condemning workers to generations of disease. The great majority of European employers admit it is legal duties that motivate them to act on health and safety issues.
Decisions on how to tackle this crisis have often left the individual with the need to shoulder the burden, rather than addressing the organisational issues which have created such dangerous working environments.
The lack of clear duties for employers is not justified in light of the scientific evidence that occupational stress causes cardiovascular and psychiatric disorders, general health impairment and low levels of well-being, and influences the occurrence of injuries.


Mental blindspot 
In June 2022, the ILO voted to enshrine occupational health and safety as a fundamental right at work (Hazards 158). Currently, the protection offered to workers varies from country to country, but the general protection of workers' health rarely includes provisions to prevent and detect mental illnesses, despite being included within the remit of occupational health and safety.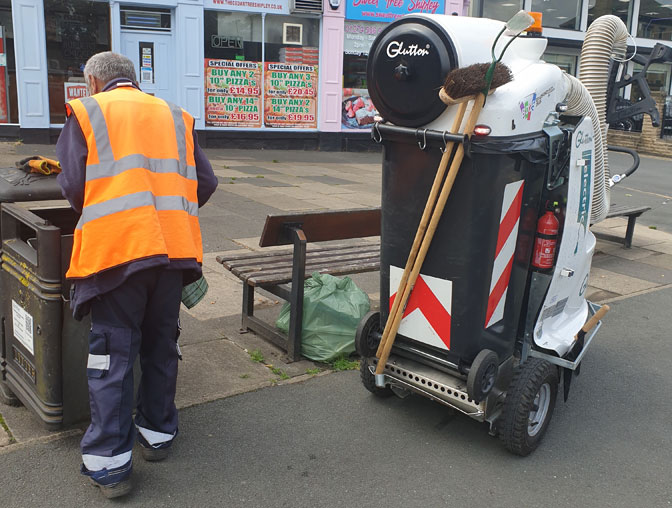 RUBBISH JOBS  The 3D – dirty, difficult and dangerous – jobs traditionally linked to workplace injuries and diseases have been supplemented by a new generation of stress-induced work-related ailments, including cardiovascular and metabolic diseases, anxiety, depression and suicide.
It can mean anything from stress and anxiety, to stress-induced physical ill-health or worse. Figures from the UK and France suggest 1-in-10 suicides could be work-related (Hazards 155).
The EndStress campaign is leading the call for a European directive to legislate against work-related psychosocial risks. Bringing together trade unions and civil society, the campaign has already seen a degree of success, with the European Parliament calling for a legislative initiative twice so far this year.
What we're seeing is employers and regulators failing to address the systemic problems that cause psychosocial risks in the workplace.


Make it better
Without clear, binding regulation that guarantees minimum standards, Europe will continue to condemn workers to these illnesses. Prevention and detection needs to be front and centre, with workers' representatives involved in the conception and implementation of measures to eradicate workplace risks. If we can deliver a directive that truly addresses the causes of psychosocial risks, we can provide a template for other nations to follow.
We have already seen movement from afar, with ACTU in Australia looking for a real change in approach to workplace health and safety, and hope that this is only just the beginning of a global movement to guard mental health.
While the current outlook is bleak, there is a solution to our mental health crisis. Moving from an individual to organisational level, holding employers accountable for risks at the workplace and regulating against the exposure to work-related psychosocial risks can help to create a safer environment for workers.
With the help of workers' representatives, national governments can begin to address one of the most challenging health crises that workers today face.
Selected resources
---
Join the EndStress campaign!
EndStress.EU is an initiative of Eurocadres – the European Council of Professionals and Managers – launched in cooperation with Europe-wide union federation ETUC, of which TUC is the UK affiliate. The TUC, Prospect and PCS are affiliated to Eurocadres.
ETUC and Eurocadres say they have created a platform "that is working for a European directive to tackle the mounting stress epidemic. Within this directive, we would look to address psychosocial risks, violence and harassment and improve work organisation.
"The campaign, while led by trade unions, comprises a number of civil society organisations, and is open to join for all organisations. With 42 members, the platform has recently experienced a number of successes, ensuring that two European Parliament reports call for the European Commission to propose legislation against work-related psychosocial risks."
They add that while the campaign is currently European focused, "the platform and our members are advocates for better workplace management and promotion of the prevention and detection of psychosocial risks globally. The platform will work with organisations outside of the European Union to improve the situation facing workers no matter where they are, and no matter what their sector."
They note "the need for legislative action is pressing. We are in a mental health epidemic, with one-quarter of European workers believing that their safety or health is at risk because of their work, while 79 per cent of managers are concerned about work-related stress. In economic terms we cannot justify inaction, with the cost of work-related depression estimated at €620 billion a year."
The campaign points to research that has demonstrated that an EU directive can alleviate the burden that European workers face "by ensuring an equal minimum level of protection across the Union. The platform calls on the Commission to provide workers this protection through a directive, providing legal certainty on their workplace health.
"Nobody should be placed at risk due to their work. Nobody should have their health deteriorate because of their work," it says. "Our mental health must be protected in the workplace, with measures for the prevention and detection of psychosocial risks available in all workplaces the world over."
Endstress campaign:  www.endstress.eu
Eurocadres: www.eurocadres.eu
ETUC: www.etuc.org