Exposed
Workers need health, pay and job protection from all job risks It wasn't a microscopic virus that caused the shutdown of entire countries. Hazards editor Rory O'Neill notes the new coronavirus pandemic could persist because public health is not a high enough priority and most workers do not have the sick pay and employment protection necessary to survive.
Hazards 149, January-March 2020. ITUC/Hazards coronavirus resource hub.
Outbreak
Union guide to workplace protectionAs entire nations go into a coronavirus shutdown, unions are playing a crucial role in ensuring all workers, including those keeping health and essential services viable, are protected.
Hazards 149, January-March 2020. ITUC/Hazards coronavirus resource hub.
Gold price
Violent abuses are rife in Venezuela's illegal gold minesVenezuelans working in the country's highly profitable but illegal gold mines are suffering amputations and other horrific abuses at the hands of armed groups, Human Rights Watch (HRW) has warned.
Hazards 149 January-March 2020
Drop dead
Workers' Memorial Day poster 2020 Whether the threat at work is another new virus, dangerous substances or heartbreaking demands, your life should not be on the line. A Hazards pin-up-at-work poster.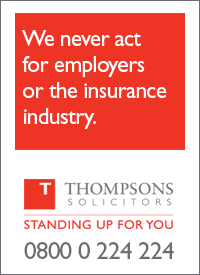 Seen 'Work cancer hazards'?
A continually-updated, annotated bibliography of occupational cancer research has been created by Hazards, the Alliance for Cancer Prevention and the International Trade Union Confederation (ITUC).
Find out more

SILICA ACTION!
Send an e-postcard to HSE demanding it introduce a more protective silica standard no higher than 0.05mg/m³ and with a phased move to 0.025mg/m³.


We want more!
If you like what we have to say, then 'like' our We Love Red Tape facebook page spelling out our blueprint for a bigger, better Health and Safety Executive (HSE).
Deadly Business
A Hazards special investigation
The decimation of Britain's industrial base was supposed to have one obvious upside - an end to dirty and deadly jobs.
In the 'Deadly business' series, Hazards reveals how a hands off approach to safety regulation means workers continue to die in preventable 'accidents' at work.
Meanwhile, an absence of oversight means old industrial diseases are still affecting millions, and modern jobs are creating a bloodless epidemic of workplace diseases - from 'popcorn lung' to work related suicide. Find out more